Press Release
Tongan Government officials meet with UN lead to discuss next steps
28 January 2022
Tongan Government officials met virtually yesterday with United Nations (UN) Resident Coordinator to Tonga, Sanaka Samarasinha, for the first time since the volcanic eruption and tsunami, which claimed three lives and left many Tongans displaced.
Mr Samarasinha joined Tonga's Minister for Foreign Affairs, Fekita Útoikamanu to reaffirm the UN's commitment to the people of Tonga as they recover from the crisis, which was heightened last night by a 6.2 magnitude earthquake about 219 km West-Northwest of Pangai in Tonga.
Mr Samarasinha confirmed that the UN are preparing a team to be deployed to Tonga, if given the green light from the Tongan Government.
"While we're aware of the risk posed by COVID-19, we are preparing a team to be deployed to Tonga at the earliest if your government agrees to this proposition. Our team will be required to quarantine before departing for Tonga and once on the ground," Mr Samarasinha said.
He added that the 26 UN staff based in Tonga will continue to support the Tongan Government and their line ministries to ensure all key areas recover quickly. These UN staff have also hired additional staff locally to specifically support response efforts.
"I'd also like to congratulate your government for the swift action taken by your ICT teams to address internet connectivity and communication lines locally and, now, internationally.
"This meeting signifies the strong partnership between the Government of Tonga and the UN, and we look forward to supporting your recovery from this great tragedy."
Significant deliveries of non-food items arrived this week on board the HMAS Adelaide, including immediate assistance from the UN through 1,000 WASH and dignity kits for 1,000 families – including soap, sanitary pads, and other hygiene supplies.
A Mobile Storage Unit donated by the UN will be used to immediately increase wharf storage space after a quarantine period of 72 hours.
In addition to material assistance to affected households, the UN is also providing psycho-social support to groups of people, especially women, children, and people with disabilities.
The UN will be re-focusing part of the current US$7million in development assistance to Tonga, and mobilizing more resources to Tonga to ensure a smooth transition from relief to recovery.
ENDS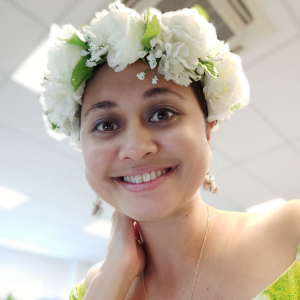 Dawn Gibson
RCO
Media, Communications and Advocacy Lead Office of the UN Resident Coordinator Fiji, Solomon Islands, Tonga, Tuvalu & Vanuatu
UN entities involved in this initiative
UNDP
United Nations Development Programme
UNFPA
United Nations Population Fund
UNICEF
United Nations Children's Fund