Tonga
Tonga is a Polynesian kingdom of 176 South Pacific Islands (36 of which are inhabited) that lies to the south of Samoa, southeast of Fiji and northeast of New Zealand; with a population of 104,494 people (World Bank, 2019). The islands are divided into four main groups – Tongatapu, Ha'apai and Vava'u and the Niuas. The country is predominantly rural, with around 25% of the population living in urban areas.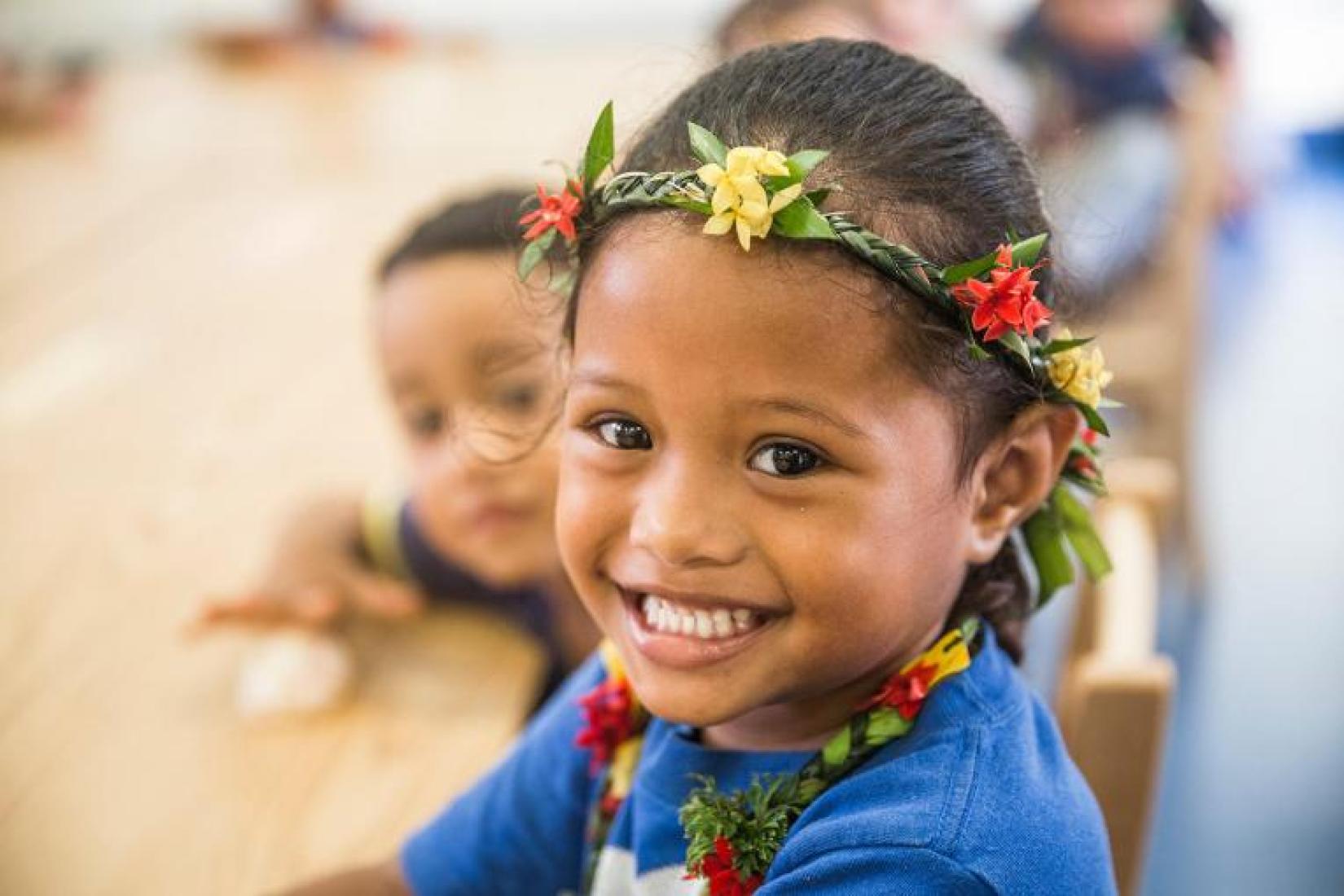 Tonga is a constitutional monarchy and is unique among Pacific nations for having maintained its independence from colonial powers. Tonga is a lower middle-income country with reasonable health and education status, although rates of poverty and inequality are rising amongst the most vulnerable groups. Tonga is reliant on external income through development assistance, loans, and overseas remittances from the large Tongan diaspora. Tonga lies on the Pacific Ring of Fire, an area of dynamic geological activity. It is ranked the second most vulnerable country to natural hazards (after Vanuatu).
Tonga has a mixed record on promoting gender equality and has not ratified The Convention on the Elimination of all Forms of Discrimination Against Women. Women's political participation is limited, with three women national Members of Parliament. Women's work force participation is highest in the informal sector. Two out of three women report experiencing gender-based violence.
UN presence in Tonga
The UN has been present in Tonga since 2011, with 16 agencies implementing programs: FAO, ILO, IOM, UNDP, UNCDF, UN Environment, UNESCAP, UNESCO, UNFPA, UNICEF, UNISDR, UNOCHA, UN Women, WFP, WHO and WMO.
Development goals and objectives 
The United Nations Pacific Strategy (UNPS) 2018-2022 is a five year strategic framework that outlines the collective response of the UN system to the development priorities in 14 Pacific Island countries and territories, including Tonga, and supports governments and peoples in the Pacific to advance a localised response to the global 2030 Agenda for Sustainable Development. The UNPS complements the Tonga Strategic Development Framework 2015-2025: "A More Progressive Tonga: Enhancing Our Inheritance"; particularly in the areas of environment and natural resource management, infrastructure and technology, and social, economic and political institutions.
Tropical Cyclone Harold
Category 4 Tropical Cyclone (TC) Harold made landfall in Tonga at 1.00am on 9 April 2020, with more than 2,000 people taking shelter in evacuation centres on that evening. Strong winds and storms were felt across Tongatapu, 'Eua, Ha'apai and Vava'u, and sea surges, swells and king tides impacted most coastal areas, although no injuries or casualties were reported. Initial damage assessments reported some level of damage to 982 houses, and complete damage to 41 houses. Assessments also indicated damage to tourist accommodation, schools, wharves and coastal roads, which has been valued at US$111 million. Food stocks in homes, fruit trees and crops were damaged, and fisheries were also impacted with 15% of fishing vessels and their engines damaged.
COVID-19 pandemic
Tonga remains one of only 10 countries globally with no confirmed cases of COVID-19. A National State of Public Health Emergency was first declared by the Tongan government on 12 March 2020, and a National State of Emergency was declared on 20 March 2020 which has been extended until 12 March 2021. Tonga is currently operating at 'high alert' and has declared COVID-19 as a public health 'Emergency Notifiable Condition', which is in place until September 2020. The impact of the COVID-19 pandemic has been particularly detrimental to the tourism sector which accounts for 33% of gross domestic product (GDP), particularly for women who produce and sell handicrafts and other local products. A survey conducted in July 2020 by the Chamber of Commerce found that 47% of Tongan businesses surveyed said they were not very confident in business survival after COViD-19. Remittances, which are an important source of household income in Tonga, are expected to contract by 40.7%.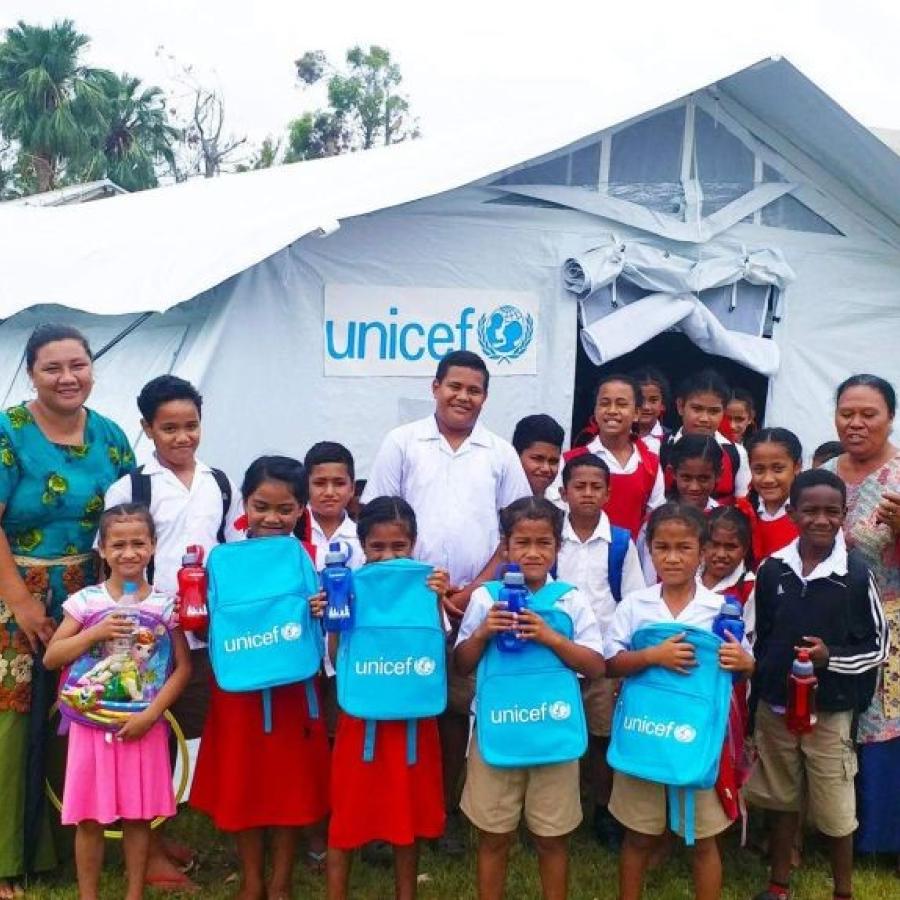 The UN's system-wide and multi-sectoral approach provides a coordinated and comprehensive response that complements the Tongan government's COVID-19 National Action Plan through three targeted components.
Health response: stop virus transmission and care for affected people Guided by the regional Joint Incident Management Team; the UN, led by WHO, is supporting Tonga to prepare for COVID-19 identification, mitigation and containment including: technical assistance to government partners, procurement of medical supplies and personal protective equipment (PPE), capacity building of healthcare staff, and risk communications and community engagement. WHO and UNICEF have procured three GeneXpert testing machines, 56 testing kits and 30,150 pieces of PPE including protective goggles, masks and gowns. Further supplies are being procured through the global COVID-19 Supply Chain System established by the UN Secretary-General's Supply Chain Task Force. WHO, in partnership with DFAT and MFAT, supported the establishment of a COVID-19 testing facility. WHO deployed six technical officers to support COVID-19 case management and infection and prevention control. UN agencies have supported the development, printing and dissemination of information, education and communication materials about COVID-19 transmission prevention in Tonga. 
Humanitarian response: address immediate multi-sectoral needs Under the Pacific Humanitarian Response Plan the UN is supporting Tonga to respond to urgent humanitarian needs of those impacted by the COVID-19 pandemic. Priority needs in Tonga include emergency shelter, telecommunications, education, food security and livelihoods, safe water and sanitation, and protecting women and girls at increased risk of gender-based violence. UN Women provided capacity building support to eight counsellors on COVID-19 and gender-based violence. UNICEF disseminated resources on COVID-19 and child protection to 67,078 people. IOM has strengthened existing community engagement and feedback mechanisms for affected populations.
Socio-economic response: address immediate social and economic impact The UN has reprogrammed US$476,000 (8%) of programs and activities from a total of US$5.7 million from the 2020 UN Tonga Joint Country Action Plan to increase support for the response to COVID-19, in consultation with the Tongan government. A planned socio-economic impact assessment will identify vulnerabilities in Tonga across five pillars of the UN Framework for the Immediate Socio-Economic Response to COVID-19 to guide response plans for the next 12-18 months; including health, social protection and basic services, economic recovery, macroeconomic response and multilateral collaboration. A regional report will be completed for Tonga by September 2020.