Story
IWD 2023: Working Together as a Region to Bridge the Digital Divide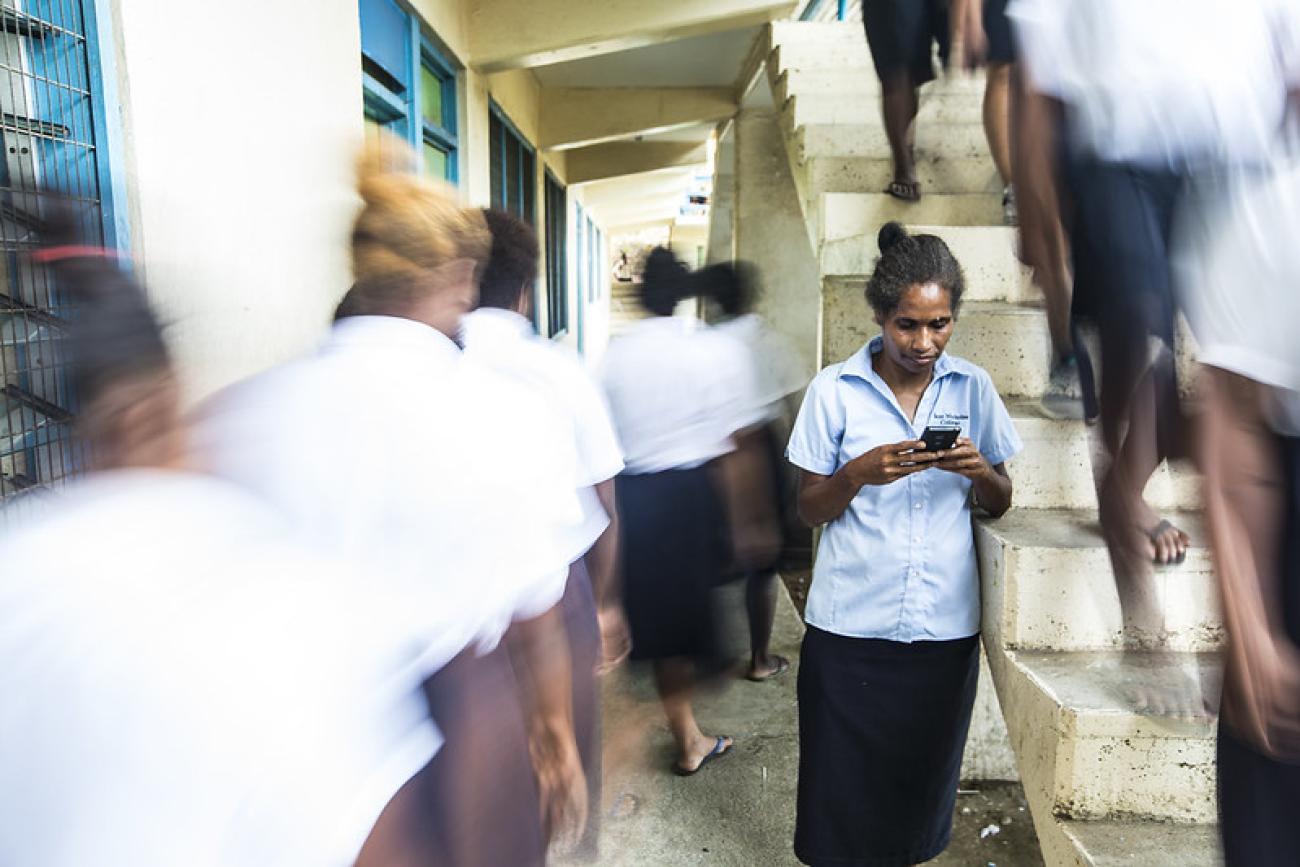 A joint statement by Pacific Resident Coordinators - Jaap van Hierden, Richard Howard, Sanaka Samarasinha, & Simona Marinescu, in Micronesia, PNG, Fiji & Samoa.
Happy International Women's Day (IWD) from the United Nations teams across the Pacific!
IWD puts a spotlight on the achievements of women and girls everywhere. It is the day of recognition and celebration of the strides which have been made to advance gender equality and women's empowerment.
It also provides an opportunity for self-reflection on our actions (or lack thereof) as leaders, institutions, and governments, to enhance the lives of women through opportunity, inclusion and equality.
- In the Pacific, 2 in 3 women have experienced physical or sexual violence in their lifetime, mostly by an intimate partner, more than the global average of 1 in 3
- Globally less than 40% of survivors of gender-based violence seek any help and it is likely that the number is greater in the Pacific due to stigma, difficulty accessing services and fear of retaliation
- We can't achieve all the sustainable development goals (SDGs) if we don't end violence against women and girls
- The Pacific region retains the world's lowest levels of women in parliament
- In most Pacific Island countries and territories, women usually perform a greater share of unpaid care and domestic work, and are overrepresented in the informal economy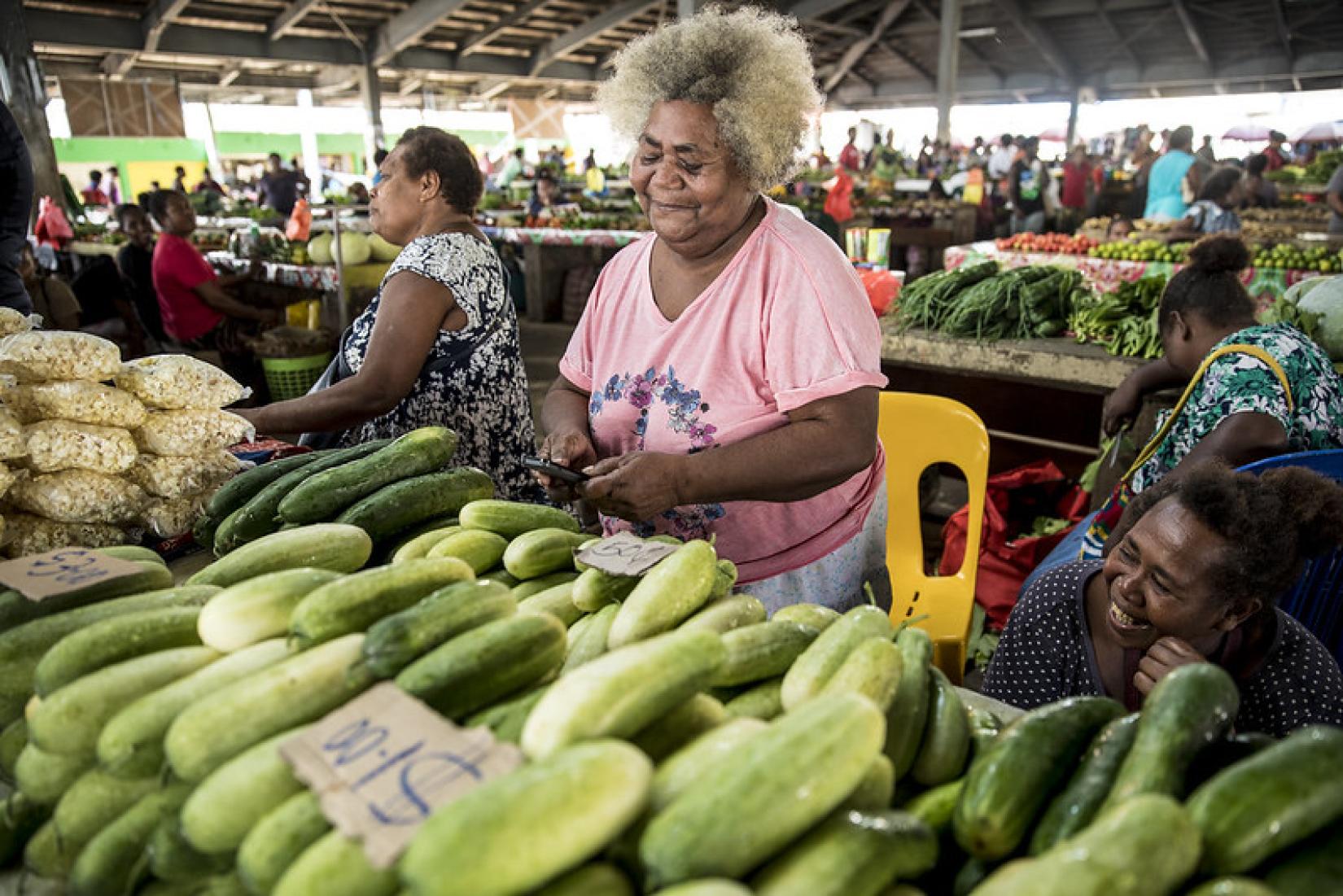 The digital revolution brings immense potential to improve social and economic outcomes in and for our societies. The power of the digital transformation at all levels can be harnessed for good to create social change, but not unless all are engaged and empowered to participate, and there are laws and regulations put in place to prevent and respond to online and technology facilitated violence against women and girls.
Digital technologies provide new means to advocate for, defend, and exercise human rights and affect all women's rights - civil and political, as well as cultural, economic and social rights.
Recently, the UN launched a first-of-its-kind "Digital Economy Report: Pacific Edition 2022". The findings revealed that "Digital technologies can reduce gender gaps in labour force participation by making work arrangements more flexible, connecting women to work, and generating new opportunities in online work, e-commerce and the sharing economy."
The call to action born of this is clear - we must act quickly to ensure the digital divide does not deepen, and we must work together to close it entirely.
SDG 5 – Gender Equality is regressing, but there is hope
Ensuring the inclusion of women and others at risk of discrimination into the technology fold results in more creative solutions and has greater potential for innovations that meet women's needs and promote gender equality. And what we know, through monitoring the implementation of SDG5 is that gender equality has not only stalled in our region, but it has regressed.
While we see hope, there is a need for all stakeholders, including the UN, governments, and development partners to expedite joint efforts.
Excluding women incurs massive costs: the UN's Gender Snapshot 2022 Report shows women's exclusion from the digital world has shaved US$1 trillion from the GDP of low- and middle-income countries in the last decade—a loss that will grow to US$1.5 trillion by 2025 without action.
In Papua New Guinea, inclusive, equal participation of women in the political and economic arena is a major challenge. Gender-based violence remains at endemic levels and sorcery accusation-related violence killings continue.
Women in PNG are 10% less likely than men to own a mobile phone and 23% less likely to use mobile internet, limiting their participation in the digital economy, access to information and services, and exercising of human rights.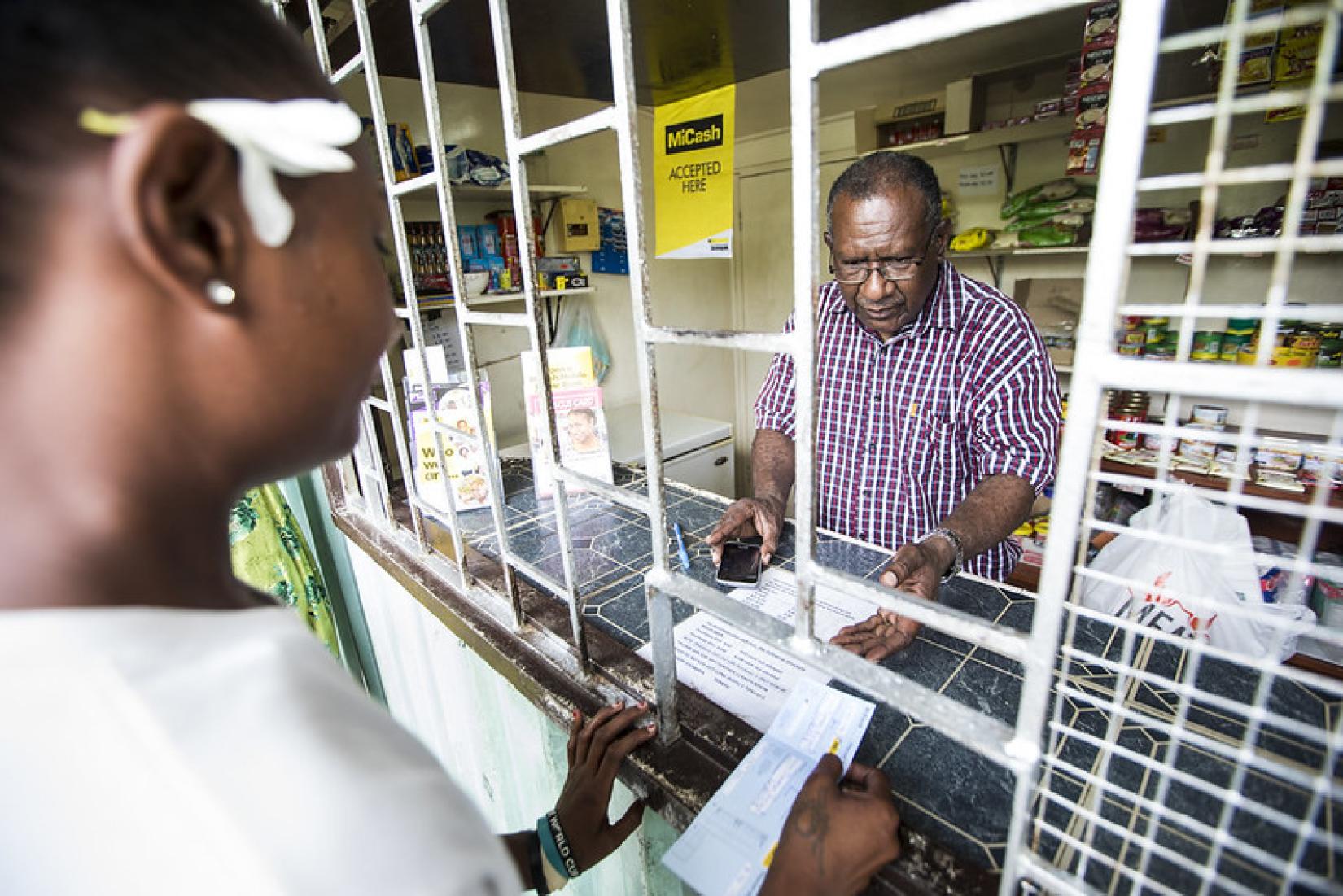 More proactive policies are needed to ensure laws, regulations and employment mechanisms are in place and being practiced. Awareness programmes are also needed to combat deep-seated attitudes which discriminate against women of all ages.
In Micronesia, leaders of Palau, FSM, RMI, Nauru, and Kiribati, during the 25th Micronesian Islands Forum, agreed to develop the first Micronesian Gender Equality Framework by 2025. The Framework will ensure equal and cross-sectoral representation of diverse needs and priorities to address inequalities and barriers to empowering women and girls in Micronesia and with impacts across the Pacific.
The UN has been supporting governments in Micronesia with gender-mainstreaming policies and actions to address gender-based violence, and discrimination through initiatives such as safe spaces, support for menstrual health management, reproductive health, and policy reforms.
In Fiji, the Pacific Conference of Churches endorsed the Gender Status Card for Churches in the Pacific: Building safe, dignified, and empowered communities in the Pacific.
A first of its kind globally, it was presented to the World Council of Churches Summit in September 2022 as a model for increasing advocacy and accountability for churches to prevent and respond to violence. Five churches from Fiji, Kiribati, Samoa, Tuvalu, and Vanuatu have begun their assessments.
We have the solutions - it is now a matter of better implementation which is supported by regular monitoring and where needed, recalibration.
Ending violence against women and girls
To quote Samoa's first female Prime Minister, Hon. Fiame Mata'afa, "A world without violence is possible, and this moment demands unparalleled courage and joint action to make this vision a reality".
Ending all forms of violence against women and girls is fundamental to the empowerment of women.
In Samoa, our campaigns to end violence against women and girls - either jointly with governments or through existing projects - have taken national ownership. Traditional leaders and women in church and village communities are leading dialogues and actions to create violence-free homes and villages.
Policies for improved responsive services to domestic violence cases are integrated into the Law and Justice Sector 2023 – 2027, the Education Sector is developing policies to manage triggers of violence in schools and homes, and the Health Sector has received better facilities and medical services for victims of violence.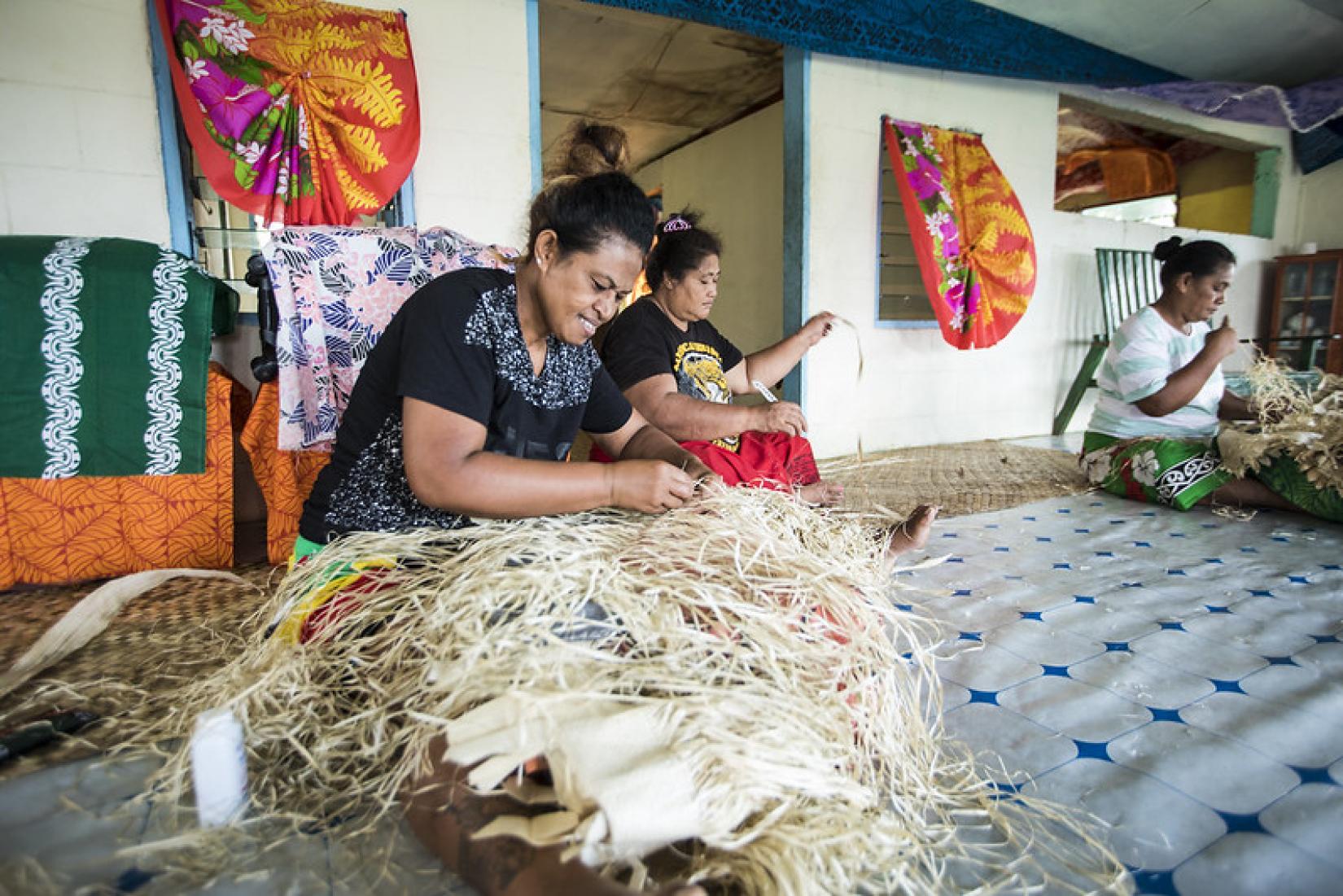 A first of its kind Talanoa Toolkit for village-based advocates against family violence was launched in Samoa in August 2022 by the Office of the Ombudsman/National Human Rights Institutions. Written in both Samoan and English, the Talanoa Toolkit is an essential resource for advocates against family violence in communities and is being adapted and used in community awareness on family violence prevention in districts, villages, churches, schools and families.
Samoan civil society and government ministries are strategising on how to utilise digital mobile and web applications in order to collect and analyze gender-based violence (GBV) administrative data to monitor effective and quality referrals for survivors.
Our collective responsibility to current and future generations is to limit the harms that digital technologies can bring, and to harness their enormous potential for good – with dignity, safety and the firm protection of human rights.
When it comes bridging the digital gender divide, we must also consider online and technology facilitated violence experienced by women and girls. Online violence against women and girls occurs as part of a continuum that is connected to offline violence and can take many forms. These include sexual harassment, stalking, zoom bombing, intimate image abuse, and misogynistic hate speech, among many others. The impact of this type of violence to women and girls is wide, including health, wellbeing, safety, political, societal, and economic. Key global promising practices to prevent and respond to online and technology facilitated violence against women and girls include development and implementation of national laws and regulations, prevention strategies and response services, and data collection.
Capitalizing on the digitalization wave
It is not enough to ensure that standards are technologically sound and economically viable - that lens is not effective enough to deliver a normative framework that fully respects and enhances fundamental human rights.
The involvement of women and girls, in particular, is critical. First and foremost, they must have access to digital skills and to advanced education to master technology and use it for public good. They must also be designed with an end goal of improving lives, communities, and societies, through the rights and freedoms binding them together.
For many groups of women and girls who live in isolated nations or islands, digital platforms create the opportunity to access local, regional, and international markets and knowledge networks.
We congratulate Pacific governments on the revitalization of the 'Pacific Leaders Gender Equality Declaration 2012' and stand with Pacific leaders to support its implementation and to accelerate the achievement of gender equality commitments.
This digital revolution can vastly change the lives of the Pacific peoples, especially its women and girls, and we must get ahead of the wave before it's too late.
ENDS
UN entities involved in this initiative
ILO
International Labour Organization
OHCHR
Office of the United Nations High Commissioner for Human Rights
RCO
United Nations Resident Coordinator Office
UN Women
United Nations Entity for Gender Equality and the Empowerment of Women
UNCDF
United Nations Capital Development Fund
UNFPA
United Nations Population Fund