Press Release
Deployed UN staff complete quarantine & begin work in Tonga
28 March 2022
The eight additional UN personnel who landed in Tonga earlier this month have now completed their 15-day mandatory quarantine and have begun providing direct support to ongoing recovery efforts of the Tongan Government following January's Hunga Tonga Hunga Ha'apai volcanic eruption and tsunami.
Three staff from UNICEF, one from UN Women, one from UNFPA, one from UNDP, one from the International Organization of Migration (IOM), and one from the WHO arrived on board a Fiji Airways flight this month to support WASH activities, COVID-19 and tsunami response, gender-based violence support, health and nutrition, early recovery, social services, and cash transfers to affected households.
UN Resident Coordinator to Fiji, Solomon Islands, Tonga, Tuvalu and Vanuatu, Sanaka Samarasinha, said while the UN have provided immediate relief to Tonga, it is crucial they continue to support their  medium and long-term recovery, too.
"We have continued to deploy technical specialists to Tongan Government ministries and departments, and a multitude of colleagues in Fiji and around the globe. A total of 19 UN entities – led by our humanitarian entities such as UNICEF, World Food Program, and UNOCHA – are assisting Tonga's relief and recovery efforts and will continue to do so," Mr. Samarasinha said earlier this month.
The Pacific Humanitarian Team has to-date mobilized, with the support of its partners, approximately US$10 million for the relief efforts in Tonga, and the Pacific COVID-19 Joint Incident Management Team, led by the WHO, has assisted Tonga's COVID preparedness work for the past two years – this support has scaled up to mitigate the community transmission occurring in Tonga.
ENDS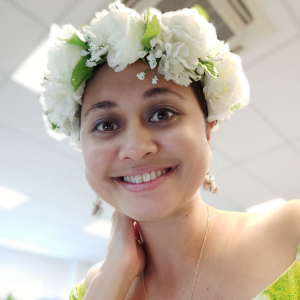 Dawn Gibson
RCO
Media, Communications and Advocacy Lead Office of the UN Resident Coordinator Fiji, Solomon Islands, Tonga, Tuvalu & Vanuatu
UN entities involved in this initiative
IOM
International Organization for Migration
UNICEF
United Nations Children's Fund