Press Release
UN wraps up virtual mission to FSM
16 September 2021
Earlier this month, the United Nations (UN) officially concluded a week-long Virtual Mission to the Federated States of Micronesia (FSM) with a courtesy call on FSM President, H.E. David W. Panuelo, by UN Resident Coordinator (UNRC), Fiji multi-country Office, Sanaka Samarasinha.
Due to COVID-19-related travel restrictions, UNRC Samarasinha and the UN Pacific Country Team (UNCT) opted to conduct the mission virtually, instead of a physical mission to the country. Together with UN staff on the ground in Pohnpei, FSM, the UNCT's meetings proved to be insightful, crucial and constructive to the ongoing enhanced UN presence in the North Pacific and wider Micronesian region.
This mission was particularly significant and timely, as the UN's Fiji-based Resident Coordinator's Office (RCO) supports FSM to open its doors to a new UN coordination office to cater to the specific needs, challenges and goals of countries in Micronesia. This newest Multi-Country Office in the RC System will cover FSM, Palau, Republic of the Marshall Islands, Nauru and Kiribati and will be based in Pohnpei under a new Resident Coordinator.
Speaking virtually to President Panuelo, Mr Samarasinha commended FSM on effectively keeping COVID-19 out of the country thus far, adding that the UN stands ready to continue providing support to the Government of FSM on inclusive recovery from COVID-19. In 2020, UN Pacific reprogrammed 42% of FSM Joint Country Action Plan (JCAP) funds towards emergency COVID-19 response, amounting to over USD9 million. President Panuelo expressed appreciation to the UN for their part in helping to keep FSM COVID-free.
"This mission has provided an opportunity to review and finalize the 2021 JCAP for FSM and has been an important step towards aligning UN work on the ground with the priorities of your government and UN sustainable development goals (SDGs) to ensure our support actually meets the needs of the people of FSM," Mr Samarasinha said.
"Discussions with government officials have revealed challenges regarding limited local capacity due to out-migration and other staffing issues, which the UN understands and appreciates. We will continue to work together to support these specific concerns."
Throughout the week-long mission, UN staff virtually met with FSM government officials, civil society and development partners to discuss specific ways to continue working together meaningfully and supporting each other to understand and address key challenges.
It was also an opportunity to discuss FSM's development and progress towards achieveing Agenda 2030, as well as plans towards a new National Development Plan to upgrade the current FSM Strategic Development Plan (2004-2023).
Convened and facilitated by the UN RCO Fiji multi-country Office, virtual missions are being carried out in other Pacific countries where UN agencies work.
As the current UN Pacific Strategy comes to an end in 2022, UN Pacific is working with Pacific partners to develop the new United Nations Sustainable Development Cooperation Framework (UNSDCF) for 2023-2027 – this framework will outline the UN's collective response to the development priorities of the 14 countries covered in the Pacific. 
ENDS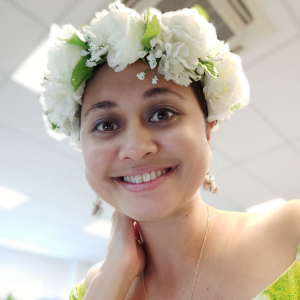 Dawn Gibson
RCO
Media, Communications and Advocacy Lead Office of the UN Resident Coordinator Fiji, Solomon Islands, Tonga, Tuvalu & Vanuatu
UN entities involved in this initiative
UNDP
United Nations Development Programme
UNICEF
United Nations Children's Fund